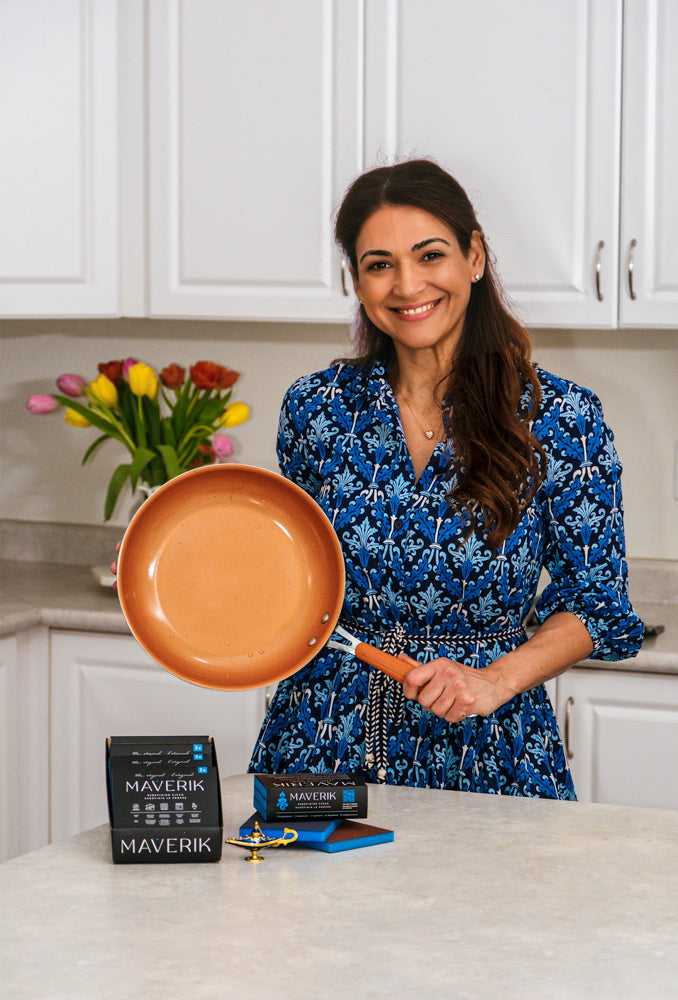 Our Story
My life is a story of new beginnings. I immigrated to Canada two decades ago and have been selling other people's products for the last 17 years. I love my work but mostly I love to learn from all kinds of people about all aspects of business.

As a single mom who loves to cook and bake, I am always on the lookout for better ways to clean (and save time with chores) not just in the kitchen but everywhere in the home. And yes, I have been told, more than once, that I am a bit of a clean freak so I admit that I am also following a bit of a passion with this business too.

For years, I have been using incredible scrubbing pads from The Middle East that quite simply redefined how I clean and not just in the kitchen. The pandemic impacted all of our lives and for me not being able to travel back home and restock scrubbing pads became a small practical challenge. I searched for other alternatives online in Canada & the USA but none offered an effective product. Then, like many, I found myself laid off and the stress of searching for a job brought forth the CRAZY IDEA of finally following my entrepreneurial dreams… So, "The Original Maverik" scrubbing pad was born and I am delighted to finally share it with you.

If you love to cook but hate to clean - all you have to do is try "The Original Maverik" once!
Contact Us
Submit this form and a member of our team will reach out to you within 1 business day.